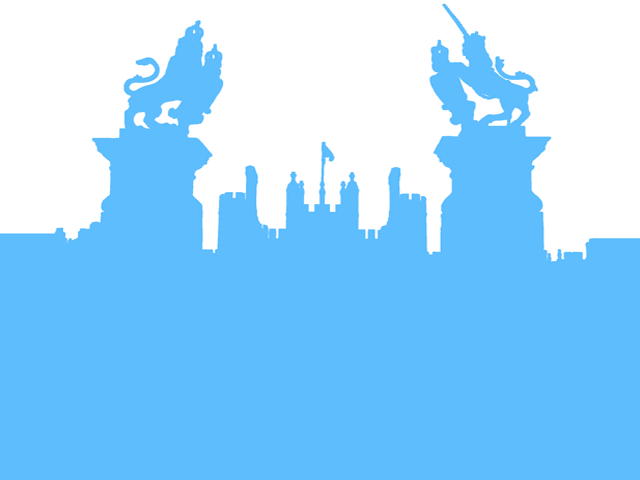 Hector's Midsummer Madness at Magical Hampton Court
as depicted by Georgie Hampton, a trainee artist at Hampton Court Warren
Across the Park moonlight danced and glinted on a golden statue above a silvery pond.
"That is the Fountain of Diana," whispered Tom, "the Goddess and Protector of the Moon and the Creatures of the Wild. All the statues in Hampton Court are magical. And they do say that when an animal is in danger Diana's statue comes to life, and darts like a streak of lightning through the trees, to raise the alarm."
And they also say that Shakespeare came to Hampton Court on Midsummer's Eve to see the magical statues come to life, but because the event is a very private affair, he missed the magic, and so instead wrote Midsummer Night's Dream."

Hector Goes Wild and Hector's Midsummer Madness Jo Rutherford 2010

Did Shakespeare visit Hampton Court on Midsummer's Eve?
The King's Beasts, the magical creatures of Hampton Court Palace
| | |
| --- | --- |
| | |
| The King's Crowned Lion | The Royal Dragon |
| | |
| The Seymour Unicorn | The Richmond Greyhound |
| | |
| The Mortimer Panther | The Beaufort Yale |
| | |
| The Tudor Dragon | The Clarence Black Bull |
| | |
| The Seymour Panther | The Mortimer Lion |
Return to Home
All Images and Site Content Copyright © 2022 Jo Rutherford - All Rights Reserved
Website built 2010 and maintained by Macy Design